Planning for this party took quite a while. It was my first real DIY type party. We usually do something small at home or use one of those big party chains. I will say that the kids had a blast and I probably saved us $100 overall.



THE INVITATIONS


I made an invitation using GIMP and lots of Mario clipart that I found on-line. I included a gold coin and told them to come to the party to collect more gold coins. It was a hit! I've never had more kids RSVP so fast!



THE GAMES




Yoshi Egg Hunt

- I ordered a bunch of white, plastic easter eggs from Oriental Trading. We used a round sponge brush to paint pink, blue, yellow and green dots on them like Yoshi eggs. I filled the eggs with goodies and we "hid" them.



Mario Bingo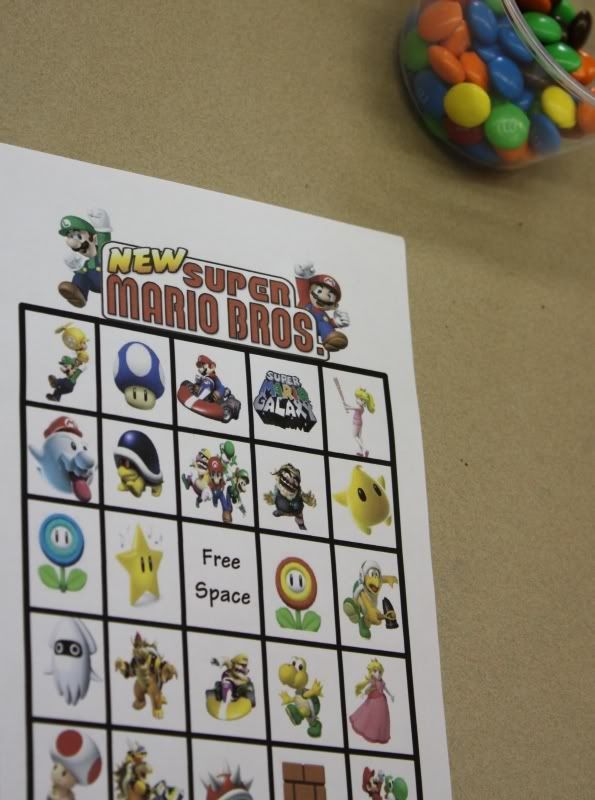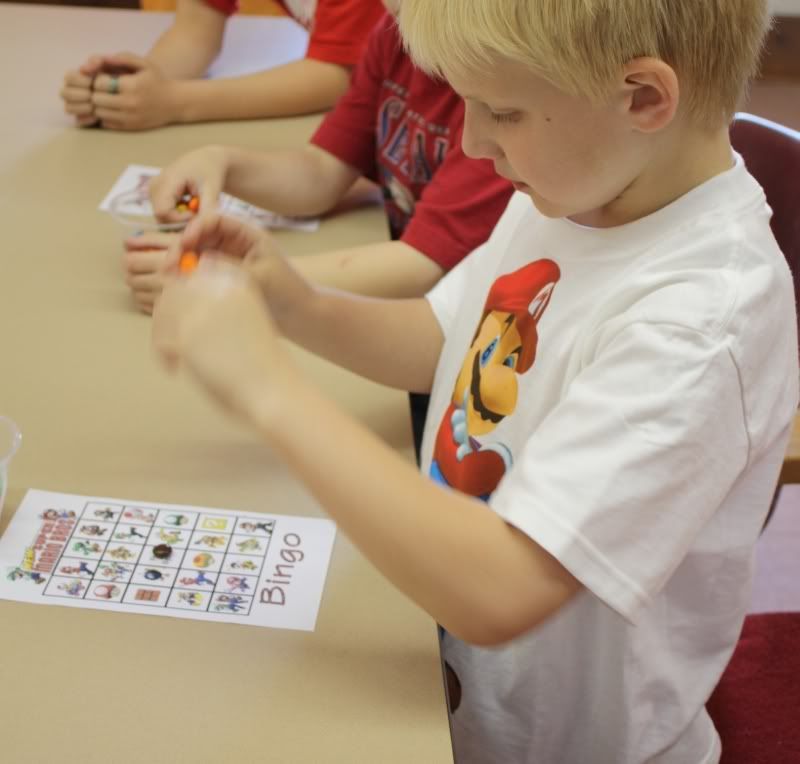 I ordered BINGO cards from Ebay, but I'm sure that you could probably make your own. It just depends on how ambitious you are. We used M&Ms for markers; winners got gold coins!



Boo Bash


We created some BOOS from plain white balloons and strung them from the ceiling over our jumpy toy. I got tired of making BOOS and short on time so we just threw the rest of the balloons inside. The kids jump up and "bash" the BOOS.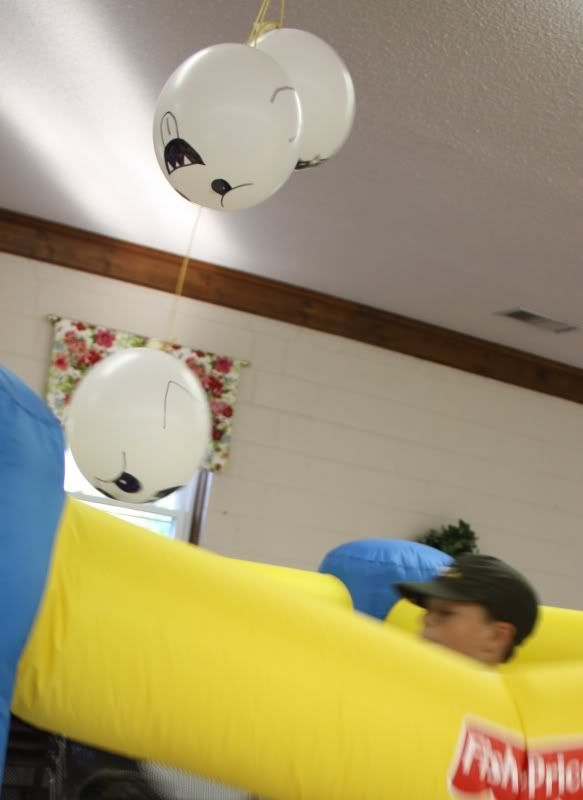 Musical Mushrooms


Basically like musical chairs, but instead of taking out a chair I taped different colored Mario mushrooms to the chairs and then when the music stopped, the kids that were in a chair with a randomly chosen mushroom color got more gold coins.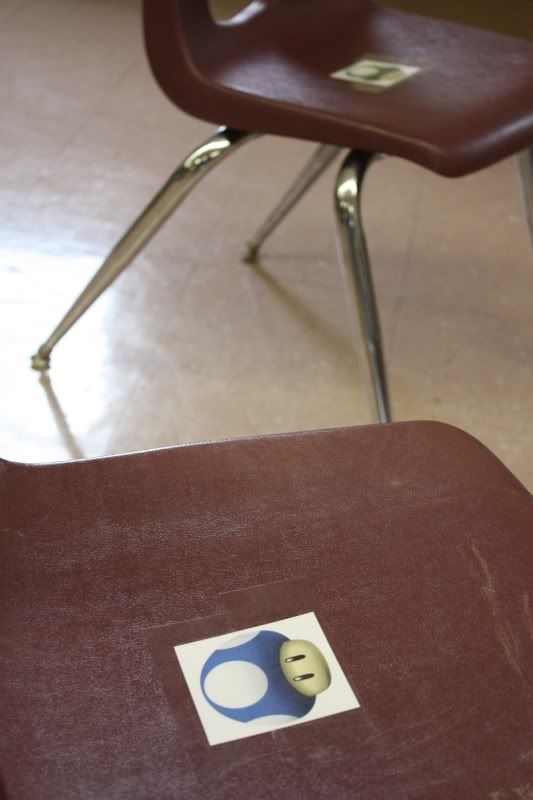 I downloaded some songs from iTunes for the music:
Goofy Goober, Axel F, Kung-Fu Fighting, Hampster Dance Song, I Like to Move-It Move-It, Yakety Yak and Day-O.



Get the Goomba


I blew up about a million brown balloons, but prior to blowing them up filled them with 1 -3 gold coins. The kids took turns squashing the balloons and collecting the gold coins.



THE GOODIES


I ordered plain white boxes from Oriental Express and painted them yellow. I made a stencil for the question mark and painted that on. They collected their Yoshi eggs in their boxes and also put their gold coins inside.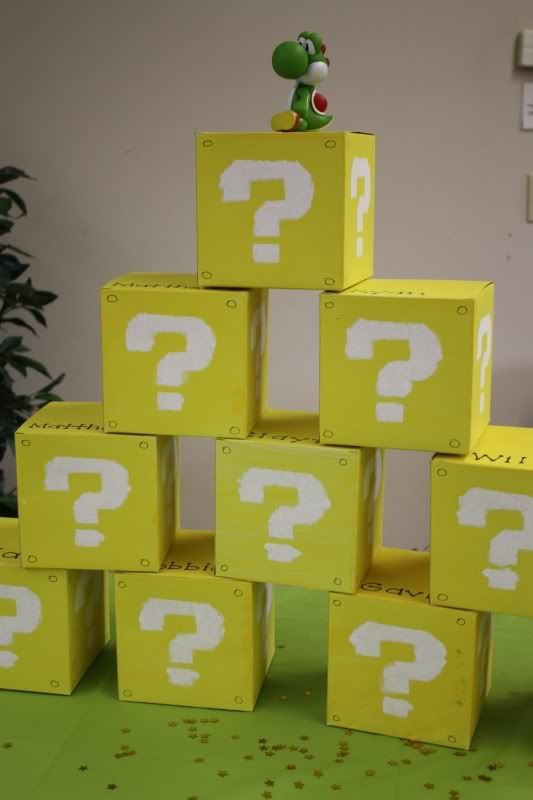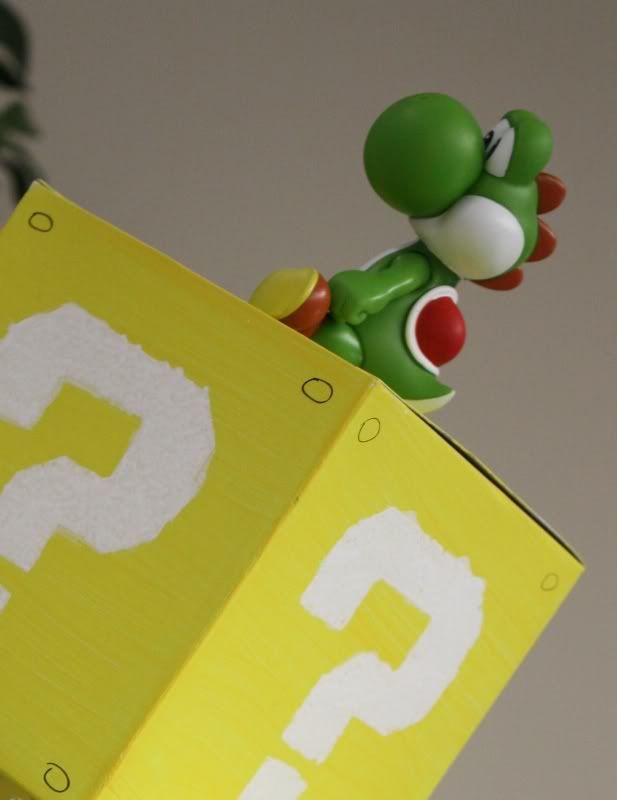 The party "treat" was a Mario and Luigi water bottle that I ordered from Celebrate Express. I also got the plates and napkins there.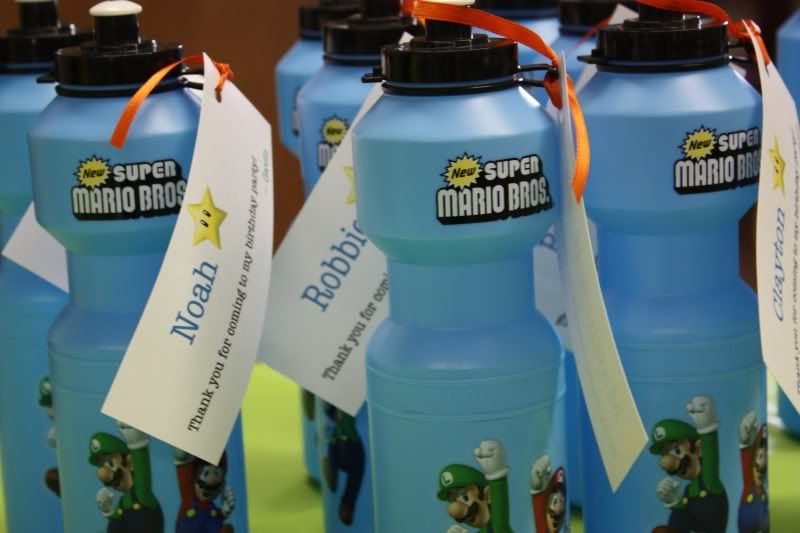 EAT!


We had pizza, pretzel rods, strawberries and M&Ms. I made the cupcake toppers with the clipart.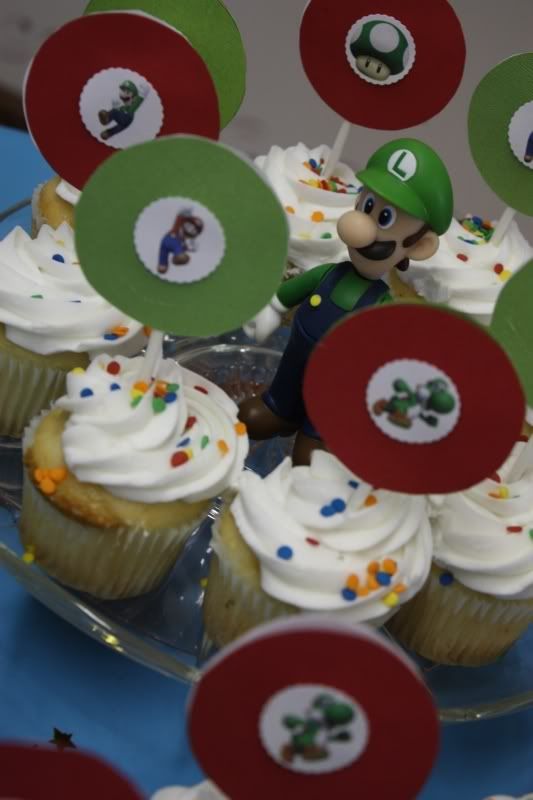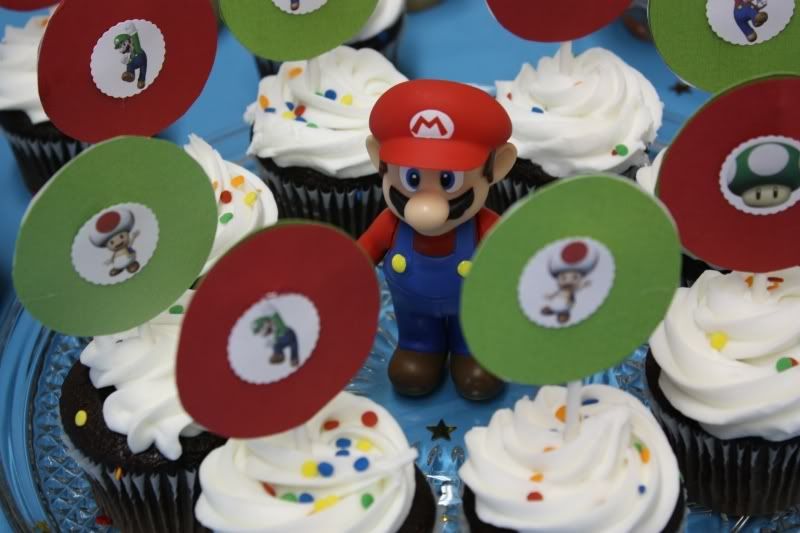 The hardest part was finding the cute Mario figures that I used to decorate with. I found several sites on-line, but it would have cost $30 - $50! I found a company right out of China and ordered them through Ebay.



The Wishes


We made a banner and decorated it with plain gold star balloons.