I'm not entirely sure why we have such mountains of toys when my kids play with things like this ...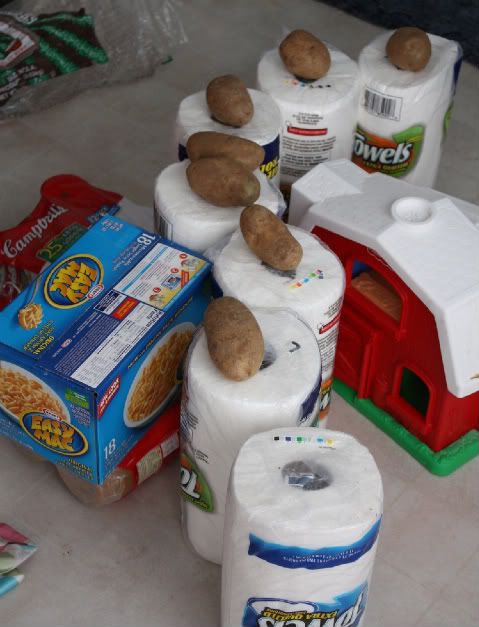 I don't know how he can read like this ...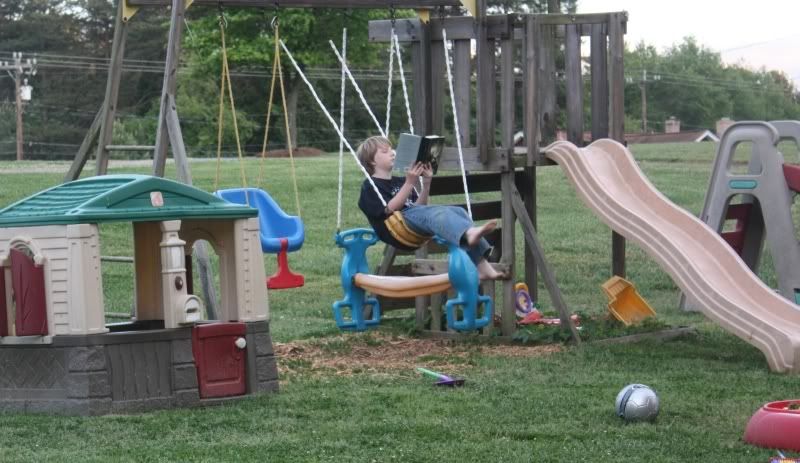 I think that the babies are preparing for a famine (even though we're not Irish) ...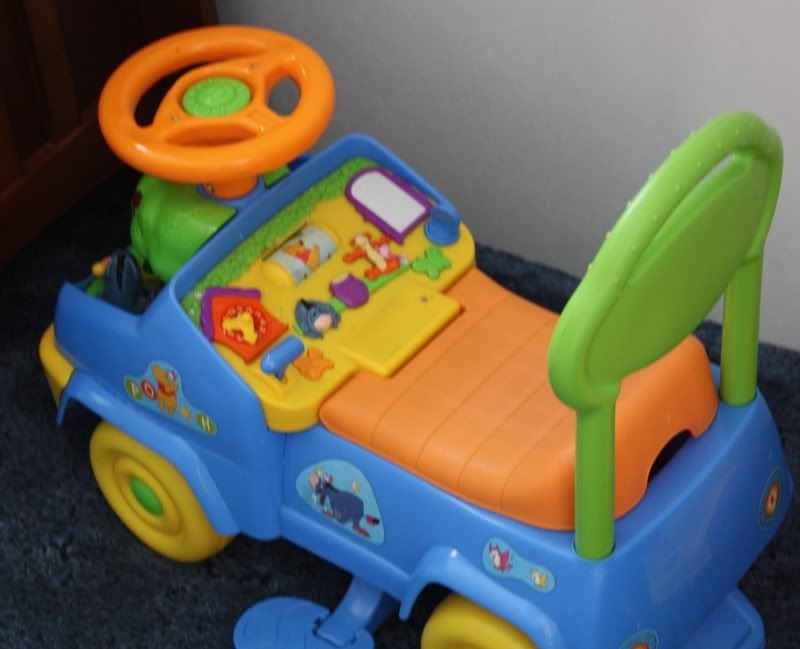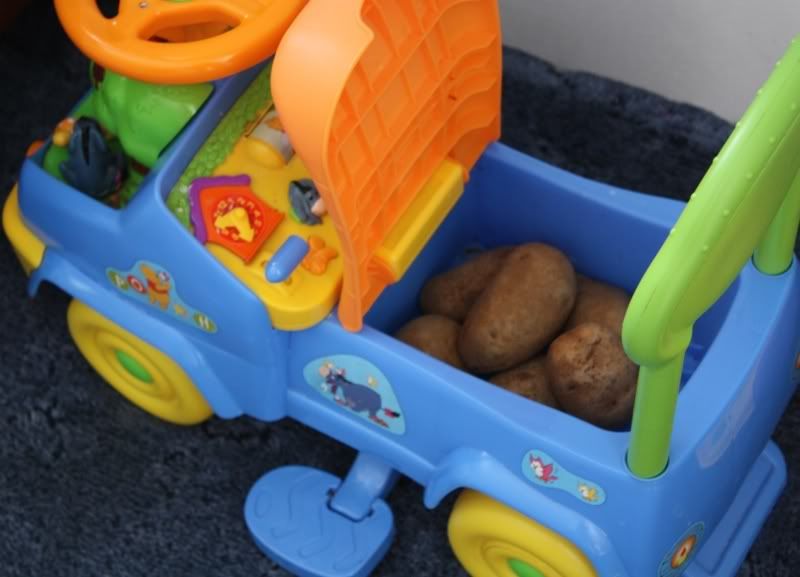 Aisha from the ETSY shop
Tumbleweed Kids
sent Millie THE sweetest crochet hairclips!