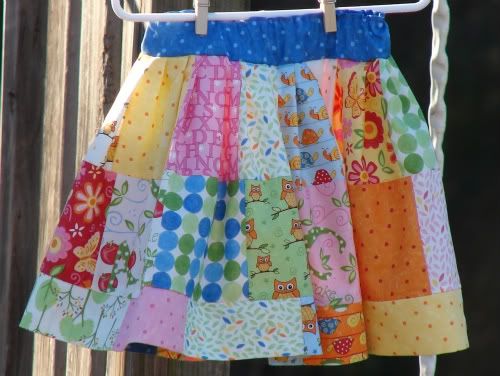 Ingredients:

1 -2 Charm Packs (you'll probably need one with a minimum of 42 pieces) *
1 inch non-roll elastic
Coordinating fabric for the waist band
12 month – 18 month – 19" by 4"
2T – 21" by 4"
3T – 4T - 23" by 4"
*I used the Love U pack by Deb Strain
**Seams are ¼ inch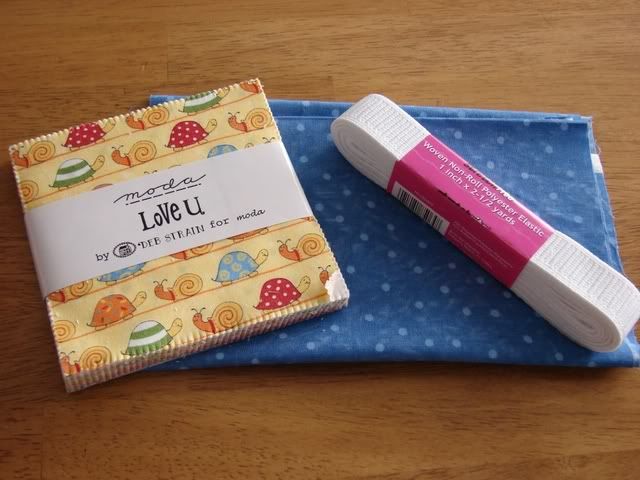 1. Place your pre-cut squares in three equal rows. You can use any number of squares depending on how full you want the skirt to be. I used 14 squares/ row.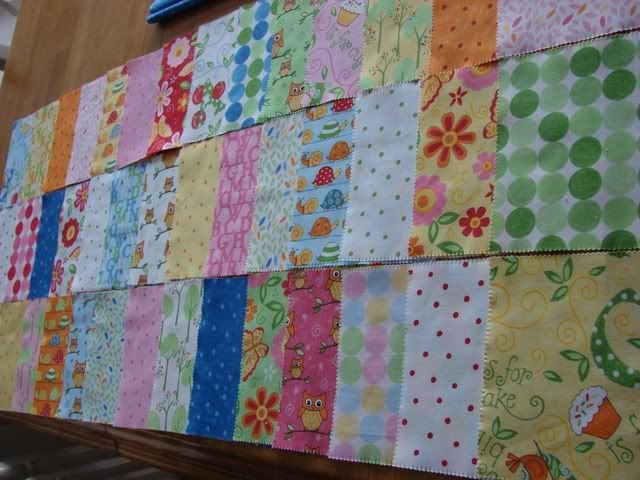 2. Place each square, right sides together and sew the right side. Repeat until you have a long strand of squares sewn together. Iron the seams flat.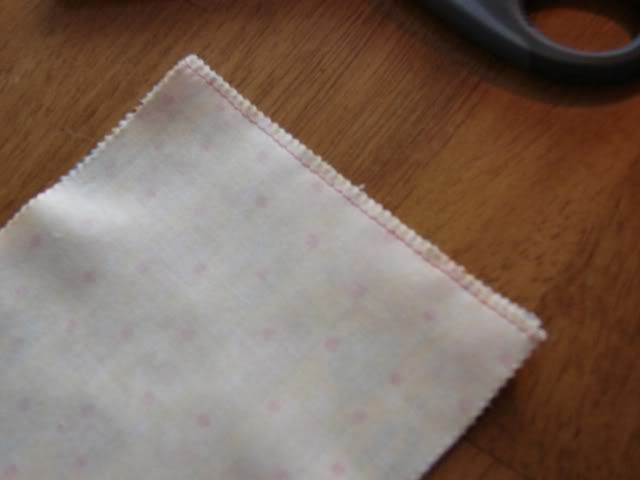 3. Place row 1 and row 2 together with right sides facing. Sew along the top edge of your long rows, sewing the 2 pieces together. Unfold and iron your seam.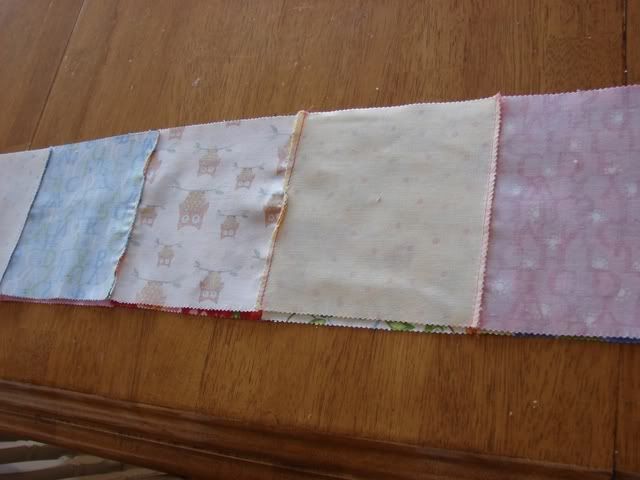 4. Take your row 1 and 2 piece and fold it in half, right sides together. Sew the open end to make a large loop of fabric.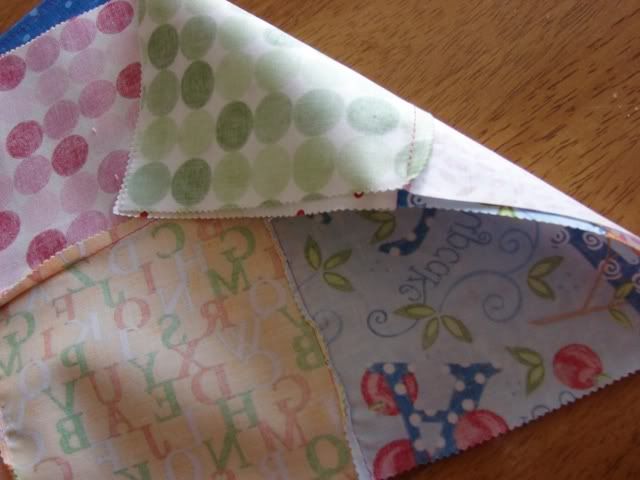 5. Prepare your hem piece. Fold row 3 in half, right sides facing and sew the open end to make a large loop of fabric. Iron your seam.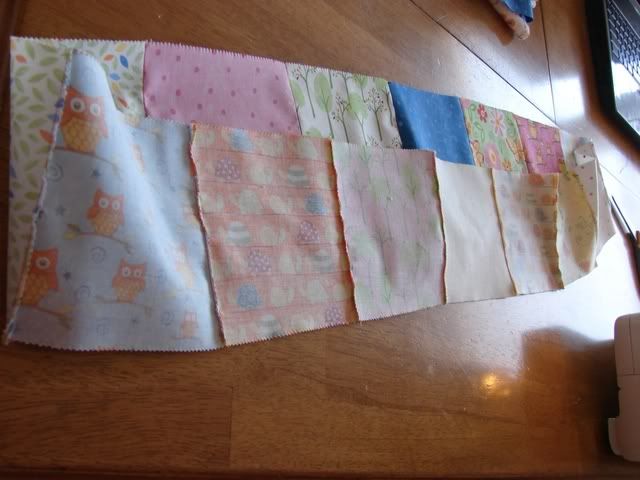 6. Turn your third row right side out (now a large loop). Fold it in half the entire length of the loop and iron flat.



7. Sew the hem band onto the top (row 1/2) piece. The top piece should be right side out. Line the hem band up with the bottom of the top piece. I like to make my pieces offset a bit so that the lines aren't lined up exactly. Slip the top piece inside your hem band and pin together.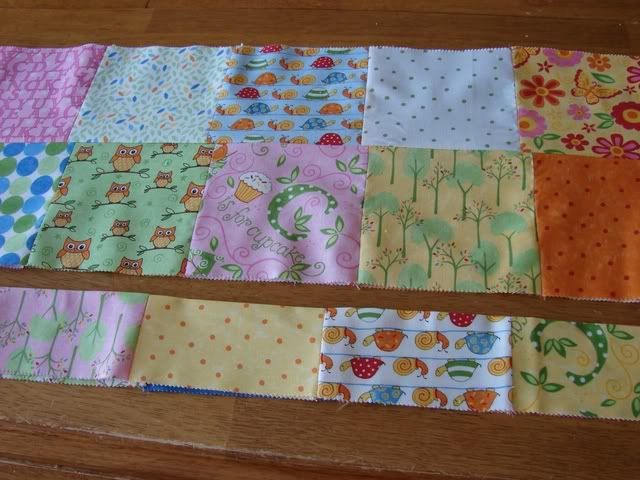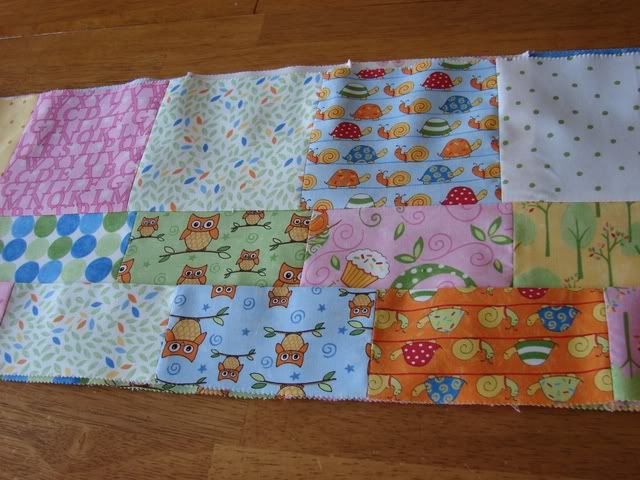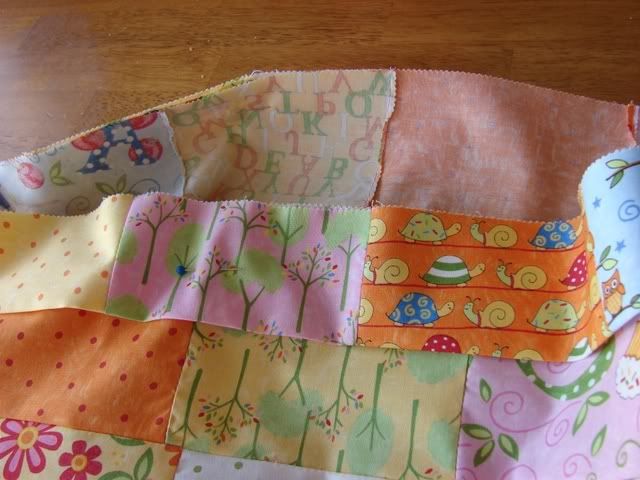 8. Sew the top piece and the hem band together and finish the edges.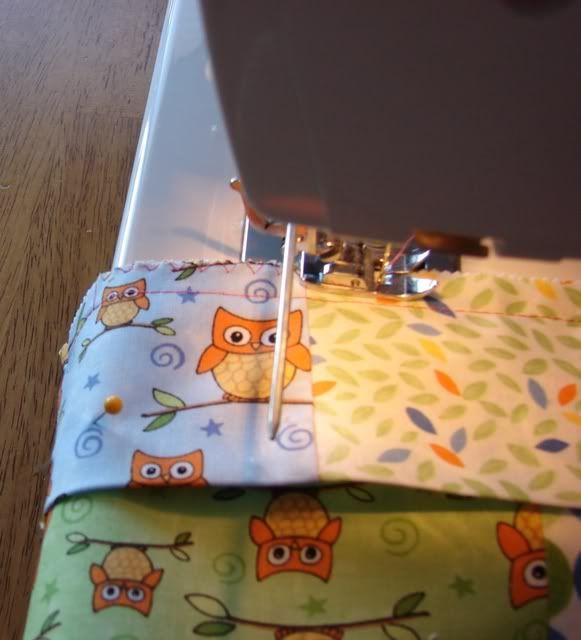 9. Fold the hem band out and iron flat.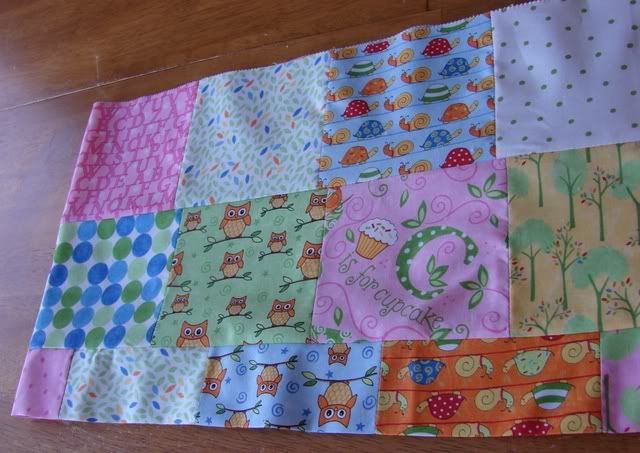 10. Prepare your waist band. Fold your waist band fabric in half lengthwise and iron. Top stitch along the top fold of the fabric.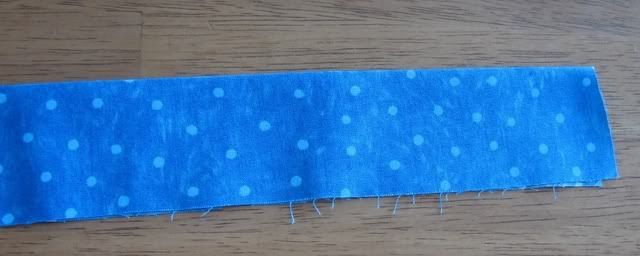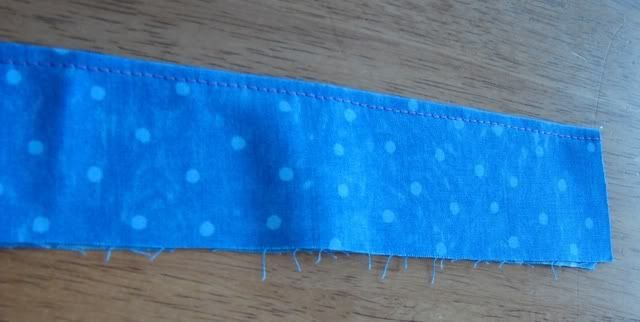 11. Sew the hem band to the skirt body. Gather small segments of the skirt together and pin to the hem band at regular intervals (right sides facing).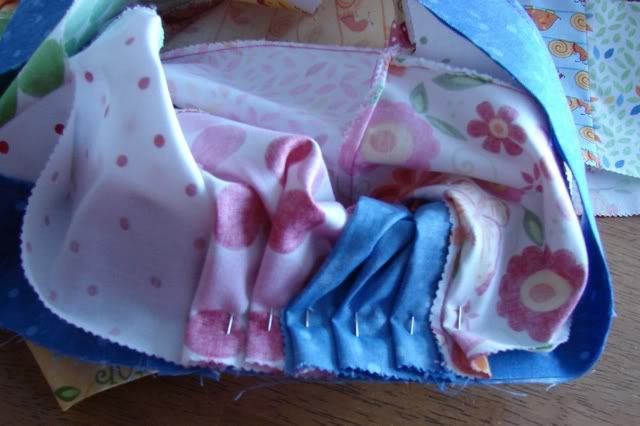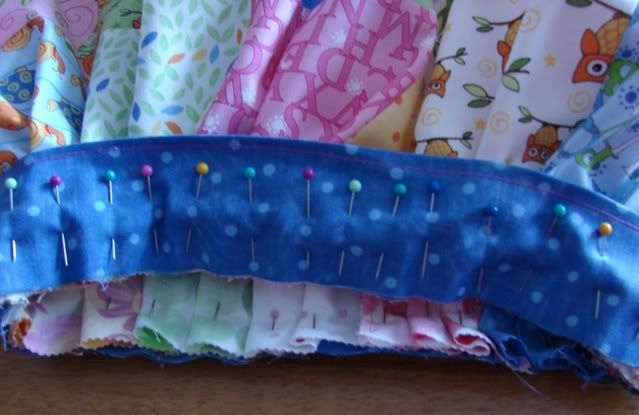 12. Sew together and finish the seams.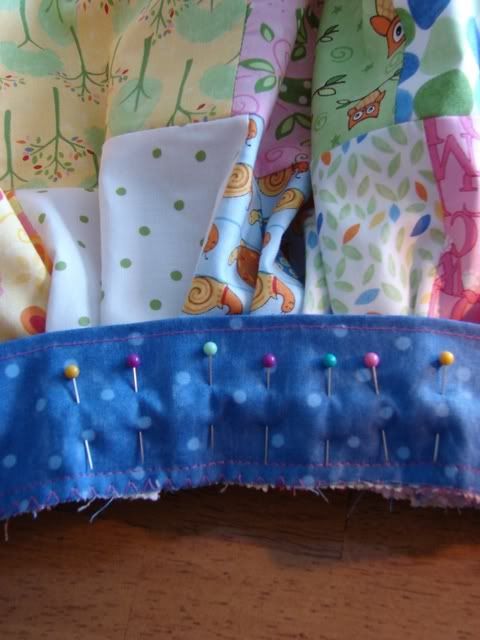 13. Remove the pins and iron flat.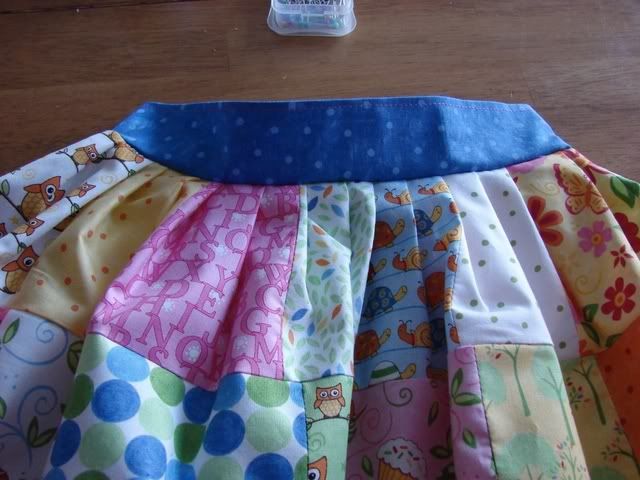 14. Cut your length of elastic as directed on the package. Place a large safety pin through one end and run the elastic through your hem band.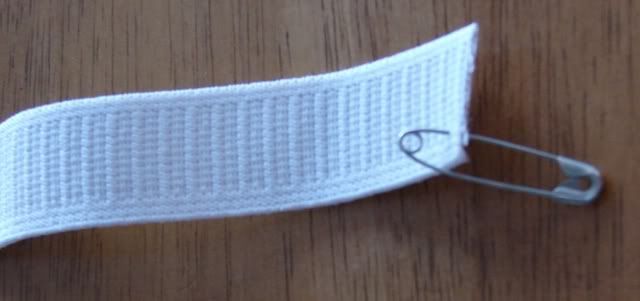 15. Pull the elastic tight. Pin together and stitch. Trim lose pieces of elastic.


16. Slide the elastic around so that the sewn edge is hidden in the hem band casing. Push one side of the hem band fabric into the casing and fold the other side flat with a small lip pushed under. Sew this closed.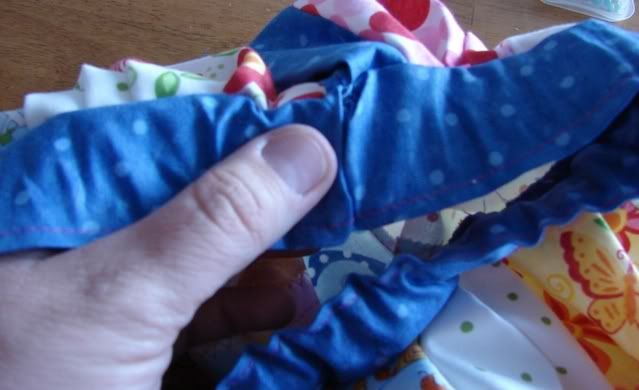 You are finished!