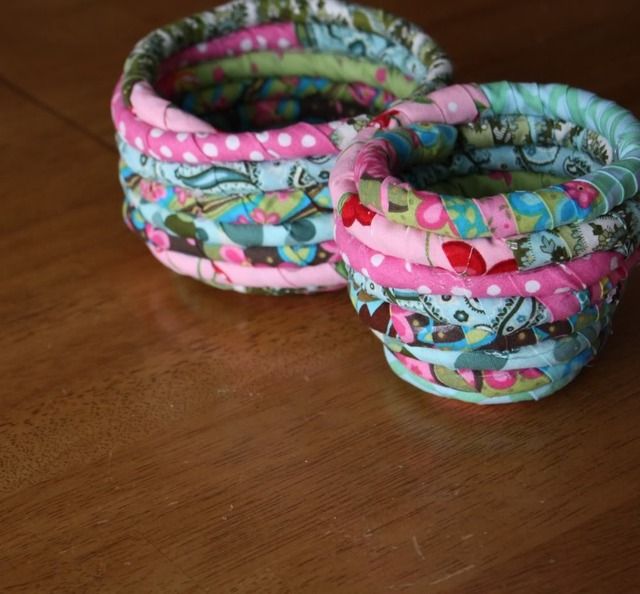 I take part in a sewing swap where we send each other material, sew something from the material we receive and then mail it back. This swap was a scrap fabric swap. We sent each other as many scraps as we could stuff in a gallon size ziploc bag. I decided to use my scraps to make my friend Kelti a fabric bowl (or 2).

Want to make one?

Here's what you need:
sewing machine (or you can sew the pieces together by hand)
hot glue gun
fabric scraps
piping
box 'o Wheaties

(This is the piping that I used: Wright's 12/32" **found at Wal-Mart)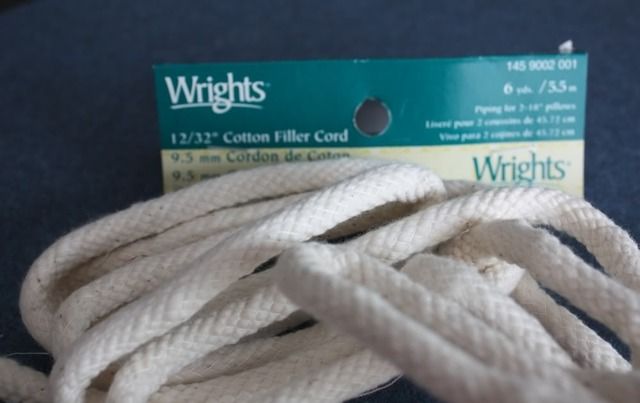 Let's get started:

1. Trim your fabric scraps into long strips. Roughly 1.5 inches wide. The length doesn't really matter and neither does neatness (see mine!).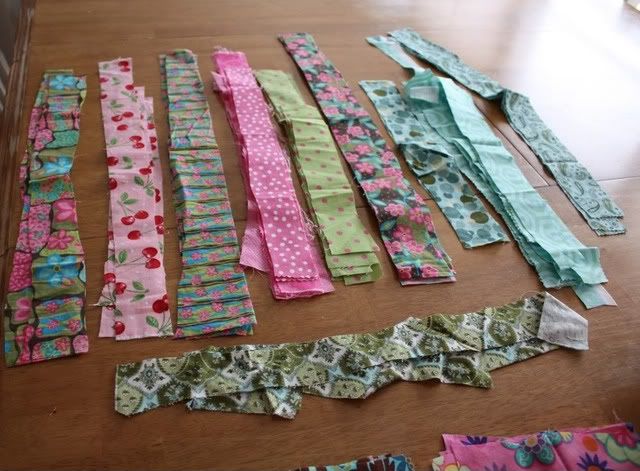 2. Sew together about 4 or 5 strips, right sides facing using a top stitch. Trust me; only do 4 or 5!! You'll have a nice long snake of fabric.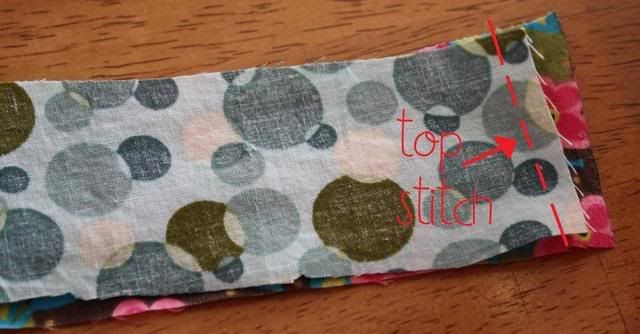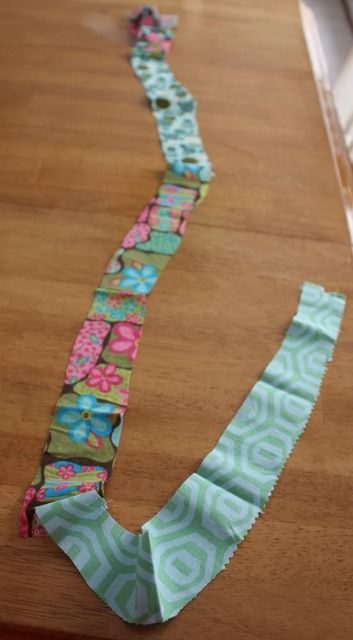 3. Eat a big bowl of Wheaties (you'll need them to nourish you through this long process). Wrap your fabric around the end of the piping.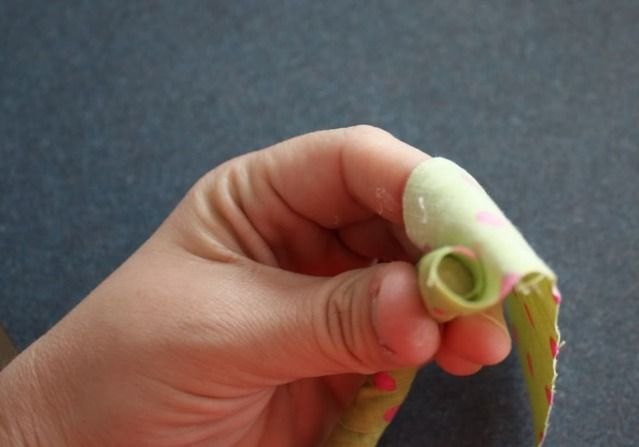 4. Fold the top down over the end and hot glue into place. Start wrapping.
(These pictures were taken at the end, but the same concept applies at the beginning.)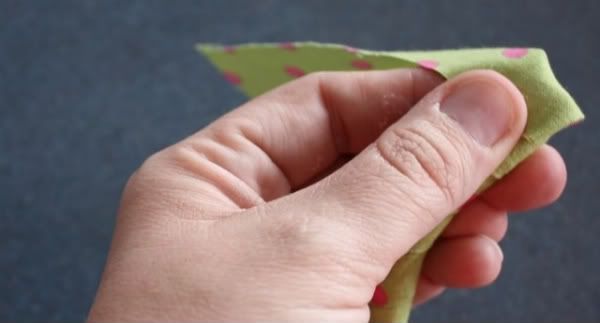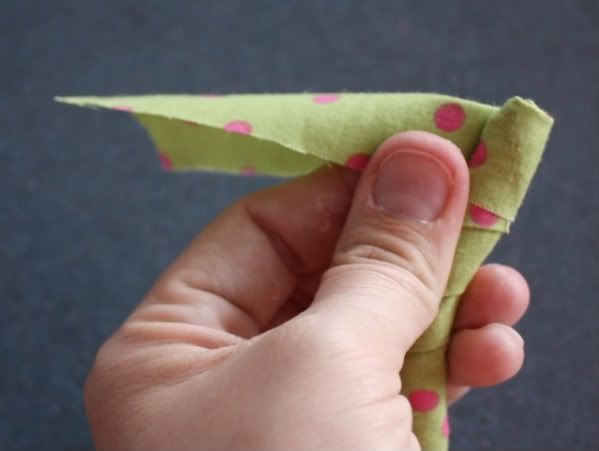 5. As you wrap the fabric snake around your piping, keep the top edge folded down to create a smooth edge around the piping.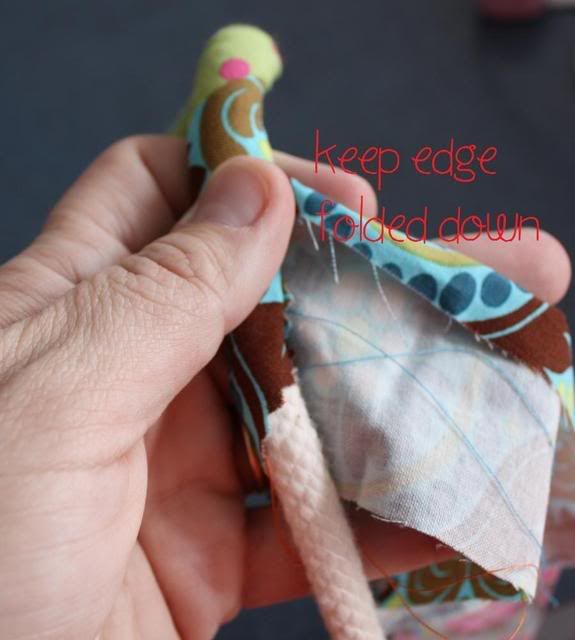 6. Continue to wrap the fabric, hot glue the fabric to itself AND the piping as you work. (about every 2 to 3 inches or so)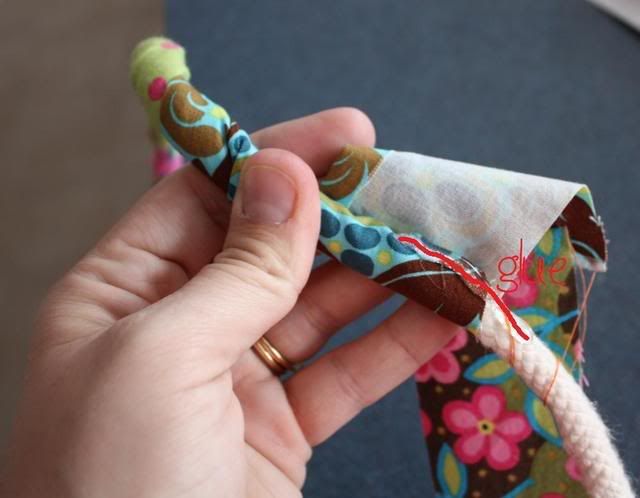 7. Keep wrapping and gluing (Glad you ate those Wheaties aren't you?).




8. When you get to the end of your fabric snake, sew some more fabric lengths on to the end (again only 4 - 5 pieces); until you have enough fabric to cover the piping.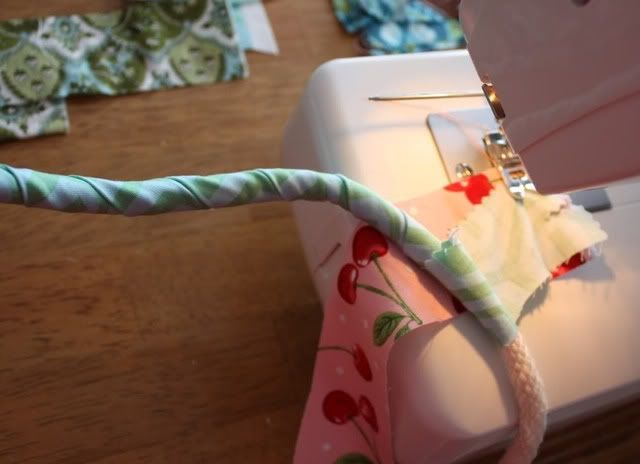 9. Finish the end like you did at the beginning and you'll have 6 feet of beautiful piping.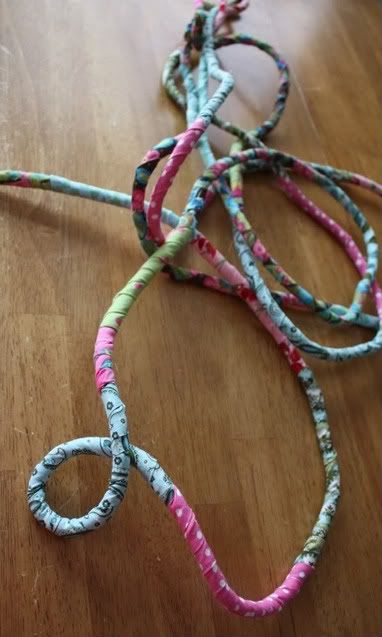 10. Start coiling your piping to make the bottom of the bowl. Hot glue the coils together as you go (every .5 to 1 inch).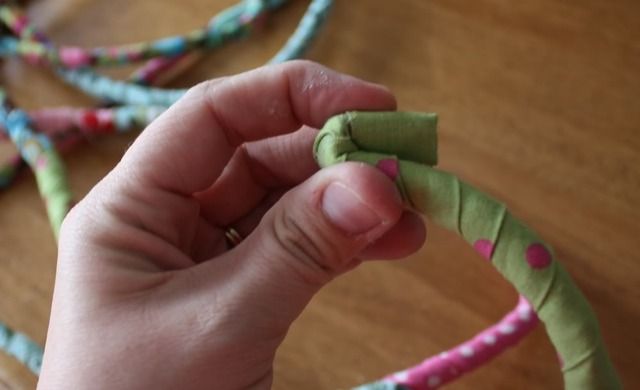 11. Coil and glue. Coil and glue.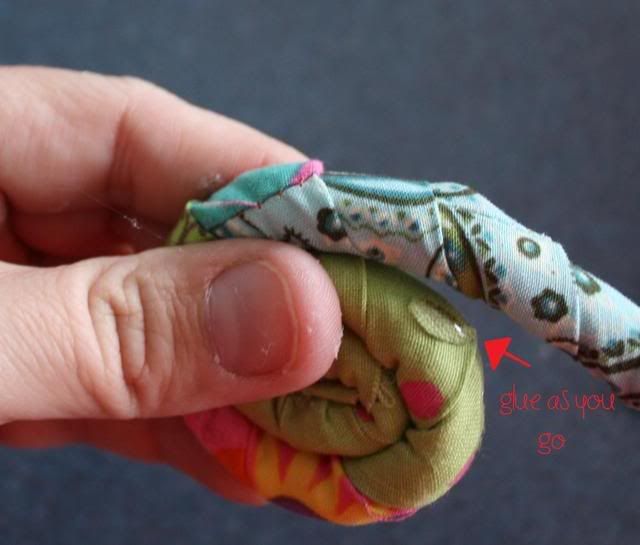 12. Start building up the sides of your bowl. If you've ever thrown pottery, it's very similar. Just start to creep the sides up slowly.



13. Continue to build the sides and glue.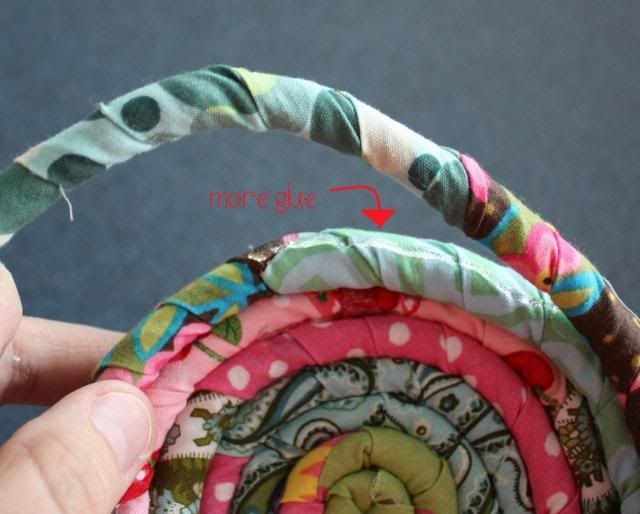 14. Size and shape will depend on your own personal preference. I decided to stop mine at a medium height and had plenty of more piping to do another bowl. Either way, tuck your end inside a bit so that it doesn't obviously stick up. Glue into place.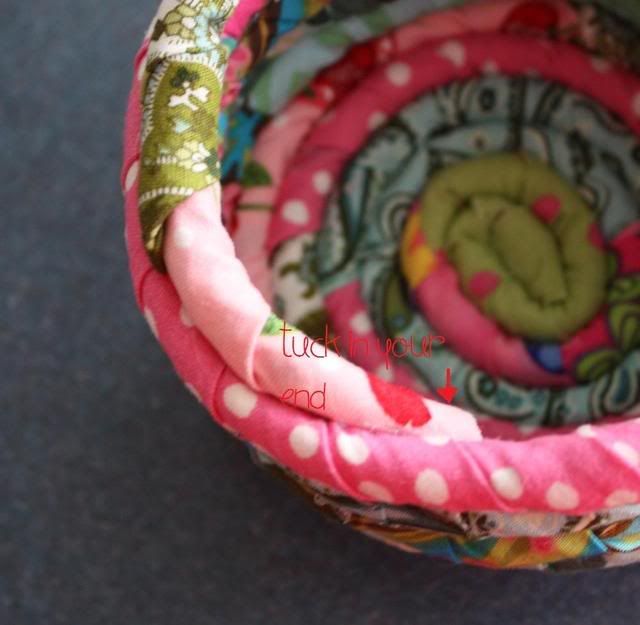 15. Go back and check for lose coils or gaps. Apply more glue as needed.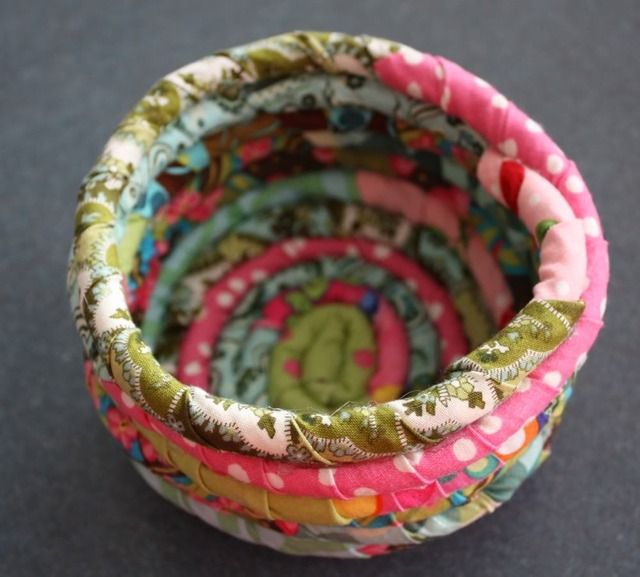 16. TADA! A beautiful scrap fabric bowl!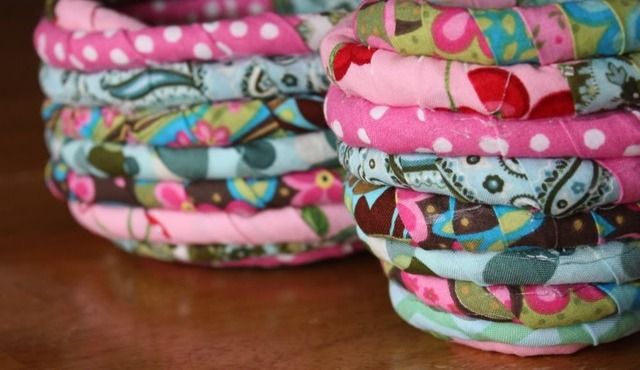 I think that any mixture of fabrics would work well. When I sewed together my fabric snake I used the same pattern (sequence of fabric), but you could do anything you wanted!